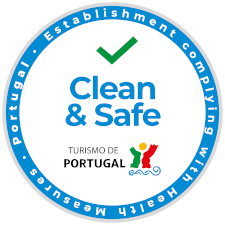 Privacy Policy
Privacy Legal Terms
'Mosteiros Place', in order to execute its quality service, guarantees its website visitors a strict compliance with the legal norms.
Of Information
Your personal data, when obtained in any possible way, will only be used for the purpose in question and for internal statistical analyzes. The transmission of this data to third parties will never occur.
Of Email
If you subscribe to our newsletter on our website, you will receive it in your e-mail with several contents related to our activity.
If you do not want to receive it anymore, you can unsubscribe it by clicking on the link displayed at the bottom of our newsletter.
Of Security
We will handle your personal data in accordance with the internal security procedures and it will be treated as strictly confidential. We will make sure that the information obtained is only used for its intended purpose, in order to assure the privacy of our website visitors.
'Mosteiros Place' will never obtain any information without your consent, although it may obtain and store information that you have involuntarily provided, namely: your name, address, e-mail address, telephone numbers and credit card information.
When you visit and subscribe to some features available on our website, we will eventually need to collect some personal information to send you the requested information.
Other Information
Non-personal and non-personalized information only serve to keep our website useful and aim to offer a good browsing experience to our visitors (this kind of information is usually registered through the browser).
The individualized personal information freely transmitted will be saved and maintained by us in accordance with the law.
Minors under the age of 18 years old must be authorized by their parents or guardians before providing personal data.
Of Cookies
It also identifies your computer's technical information such as IP, operating system, browser (information that is not disclosed to third parties). If you do not want to accept cookies, you can delete or block them.